Testimonials
Most people value 'word of mouth' referral so here are some comments made by clients of 'MassagebyPaula.' If you feel you would also like share your experience please email Paula at massagebypaulabarratt@gmail.com.
If you decide to use our services and feel they have exceeded your expectations why not write about your experiance and give us permission to use them on our website.
This page uses the same control name to turn pages forward and backward, accessibility only allows one control. This page has been checked with the Natural Screen Reader and also with a visually impaired person.
Massage Testimonial
This is a small sample of what Massage by Paula clients are saying about the Massage treatment they recieved:
Comments made
by Paula´s Clients
Massage Testimonials.
27th January 2017
I have been receiving treatments from Paula Barratt, Massage Therapist since May 2015. Originally for help with sacrum and neck pain which she was able to ease and allow me to continue with my interests of gardening and golf. Paula has also helped with post-operative knee pain and advise me on stretching and postural changes for my back, neck and shoulders.
More recently I have also developed arthritis in my spine and for this Paula uses her reflexology skills and a technique called Reflexology Lymphatic Drainage. I have been pain free since the third treatment but continue with weekly sessions which are not part reflexology and part massage support.
Paula has sound anatomical knowledge and healing hands and I recommend her wholeheartedly.
Ronald Pugh
[ 1 ]
21st February 2016
Paula is a great therapist,very knowledgeable and friendly, and very proffessional.
I came to Paula for reflexology initially, which helped me with my headaches, and went on to have regular massages for back and shoulder pain, and have felt so much better with the massage and exercises she has given me. Following shoulder surgery she was instrumental in speeding up the recovery process.
I have been to many therapists and have found her to be one of the best. i have noticed huge benefits in my range of motion and pain reduction. I would highly recommend her.
Shamin
[ 2 ]
7th July 2015
For the past few months I have had deep tissue massage with Paula which has been life changing. When I first came to her my body was stiff and feeling as if I had become old ( only 66)
even although I did yoga,Qi Gong and Aquafit. Her magic hands and extensive energy knowledge have created huge change in my body and mind and have given me back control in my life. The changes have made me feel young and vibrant again. I am so grateful! I thoroughly recommend her treatments.
Anne Sommerville

[ 3 ]
4th June 2015
I cannot recommend Paula Barret highly enough! She is a skilled and experienced therapist who, in my case, was able to diagnose a problem and use a variety of techniques with which to relieve it.
She gives the best deep tissue massage I have ever had! I find her sympathetic and feel completely comfortable receiving treatment from her.
Dona
[ 4 ]
1st May 2015
"Paula is very technically competent in a wide variety of disciplines, and always lovely company."
James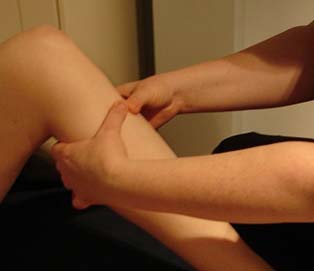 [ 5 ]
3rd April 2015
"Paula was very friendly, approachable and professional at each of the sessions I attended. I also appreciated her explaining what she was doing and how it would help me throughout the session and she also emailed me details of useful stretches afterwards."
Claire
[ 6 ]
18th March 2015
"Paula is a really good massage therapist, I recommend her for anyone who needs a tailored treatment, she will listen and adjust what she does according to your needs "
Nasra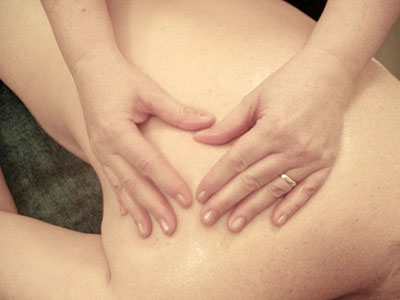 [ 7 ]
13th February 2015
Paula was brilliant at fixing my dodgy knee. I have an inherent weakness in my left knee due to my flat feet. I reguarly wear orthopeadic insoles to protect my knee however after a mixture of forgetting to wear them and overdoing it at the gym I was in agony I couldn't touch the inside of my knee.
I Couldn't bend my knee and it was even sore when my knees were touching in bed. After just half an hour of Paula massaging/manipulating my gluts, and legs, there was no longer any pain to touch my knee and I could bend again with ease.
It was like magic - she knew just the points to work.
Regards, Nicola
[ 8 ]
13th March 2015
"I have had massage, reflexology and bowen therapy with Paula over the last year or so.
Paula is keen to make sure that any ongoing issues are resolved and is always thinking of new things to target troublesome areas. She is very easy to talk to but is also aware when talking isn't required. Her indian head massage is to die for!"
Nicola

[ 9 ]
30th July 2014
Just to say what a massive difference you made to my shoulders. Opened them up and able to swim again!!
I'm seeing this new therapist up here every two weeks until the big swim event so cross finger she is as good as you wee

thank you.
Natasha Lilly

[ 10 ]
11th June 2014
"Massages from Paula have been great, helping both my stiff shoulders and neck from day-to-day to office work as well as a more specific sport (tennis)-related arm injury.
She's also been on hand to advise on daily exercises to avoid/prevent future stiffness/injury and made me realise that massage is not just a luxury but it also plays a part in maintaining a healthy body."
Amelia
[ 11 ]
9th April 2014
"I've used Paula at Massage by Paula several times now for deep tissue massage and I really feel it is complimenting my training. I get tight IT bands but Paula always manages to work out the knots and the next day I feel great. I would have no hesitation in recommending Paula for DT massage."
Neil McClory, Edinburgh

[ 12 ]
25th March 2014
I started coming to Paula for massage after a serious injury. Her magic hands have worked wonders for me, my stiff and aching tight muscles released. My arthritic foot is regularly eased, as are my hips, back and neck.
I was due to have a rotator cuff operation and now miraculously this is no longer required!
Valerie McKetterick
[ 13 ]
I have had both reflexology and Indian head massage. I have found very great benefit from both. Paula is very flexible about fitting in with times that suit me and I always feel she is giving me absolutely full attention and sometimes more than my alotted time. I have had other reflexology treatmnets in the the past and I would rate Paula as one of the best.
Mary Turnbull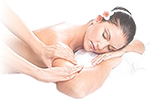 [ 14 ]
Having never had an indian head massage before, but thought it sounded lovely, I was very looking forward to it - I was not disappointed.
The atmosphere was relaxing, Paula checked that I was comfortable and happy with the amount of pressure she would use and it began.
What a delightful surprise to find that not only was my head being massaged but also my neck, shoulders, arms and back - pure bliss.
Indian Head Massage is one of the most relaxing therapies, I felt like I was floating afterwards and had a fantastic deep sleep that night.
If you feel stressed, have trouble sleeping or just want to pamper yourself, book yourself in for an Indian Head Massage with Paula, relax and enjoy every minute.
Linda Poustie, Penicuik
[ 15 ]
I have had both indian head massages and reflexology and can say they have been brilliant every time. I have recieved treatments during my pregnancy and since and have found it relaxing and also helps reduce my stress levels as I have been going through a difficult time in my professional life. I would highly reccomend Paula to anyone.
Rosemary McCallum
[ 16 ]
The Indian Head Massage is fabulous. I can lose myself in this very relaxing treatment and surroundings, which are cozy and calm. Paula is an attentive and caring therapist. If only my bed was next to the massage chair!
Margaret Grainger, Dalkeith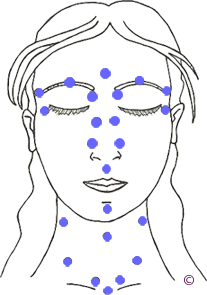 [ 17 ]
Looking for something special Search Massage By Paula website